Sources:
http://www.animenewsnetwork.com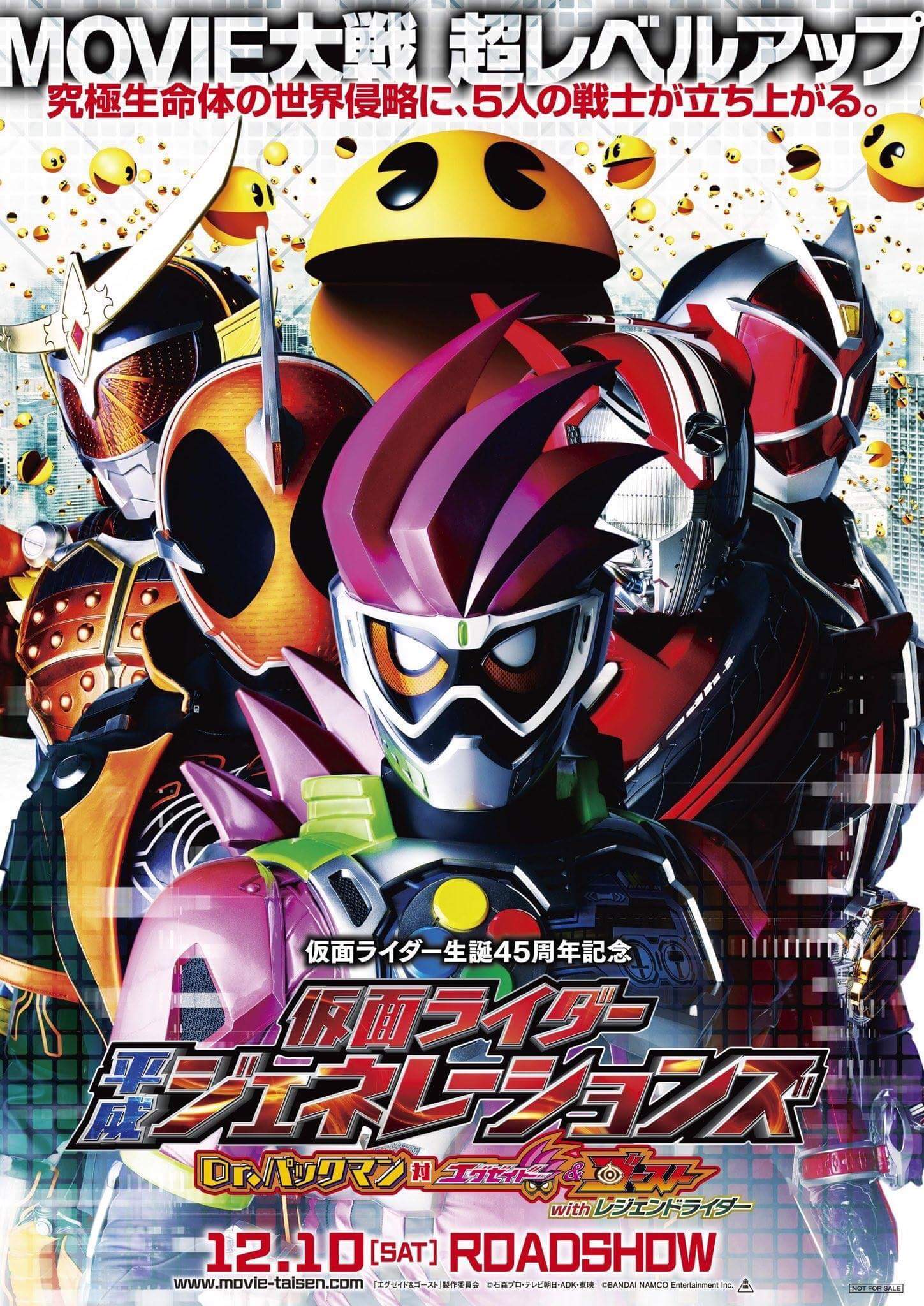 .
....THIS IS A THING! So waking up this morning I see on my usual websites for news the Tittle for Kamen Rider Movie War 2017 Revealed- Dr. Pac-Man VS Ex-Aid & Ghost With Legend Riders! and it's real. YES in the next yearly Kamen Rider Team up with the new Rider and the old Rider tougher in a Rider War movie and this time it's with Bandai's Namco Pac-Man which is more then real since their is a trailer with the like for it
here
. But also for the movie we also have Wizard, Gaim, and Drive teaming up tougher which makes it more of a Taisen Movie. and yet this already sounds better then a Taisen movie (PLEASE LET IT BE BETTER THEN A TAISEN MOVIE). The movie will be release December 10th this year and no other news on like who's
writing
it or things like that.