It's that Year again with it being Toy Fair 2017 and there is a lot to talk about ( so much so I can not just fit it into 1 blog post so you'll... see).
Basic Figures of the villains and the Rangers in their training suits
Us Exclusive toy vehicles
Roleplay weapons
Now the biggest thing announces that the 6th Ranger Weapon is NOT the Star Burger but will instead be repaint of the Rangers normal Morpher. Which I am satisfied with because that Burger Changer was just a 1 trick Poney anyways "HA HA IT'S FUNNY BECAUSE HIS CHANGER IS A BURGER HA HA HA LOLZ!"
Now we have a picture of the Lion Fortress Zord prototype here and WOW is it big, over 20" tall, and seeing the US Megazord in it is just WOW, so much length to this thing (NEEDS SOME MORE GIRTH) But the reason why this thing looks the way it does is because it is also a play set as well for the 5" figures and it is so big that you can put a 5" figure in the lion's mouth. now another thing to not is that the price for the Lion Fortress Zord is NOT $150.00 as it was said at UK Toy Fair but $100.00.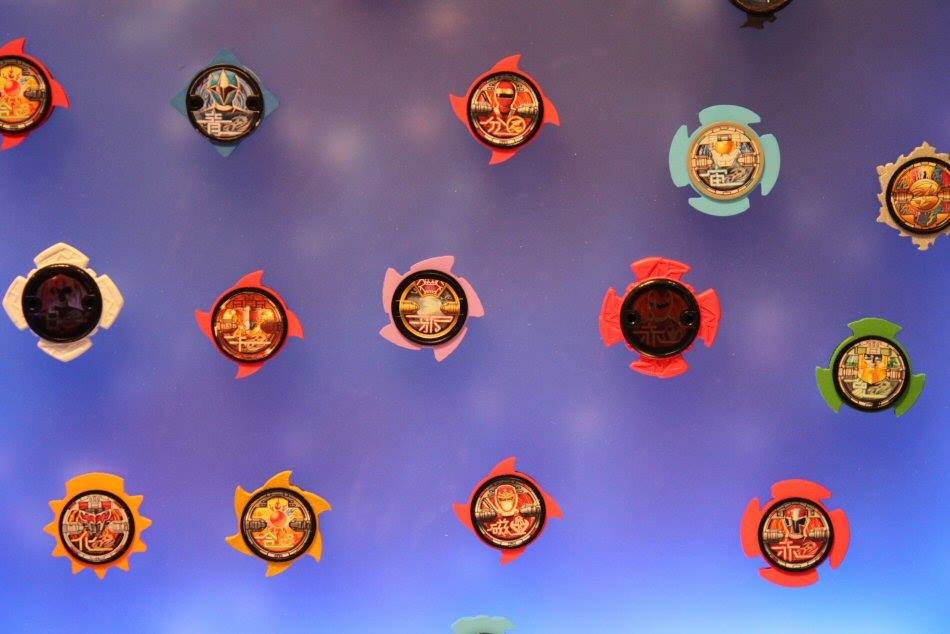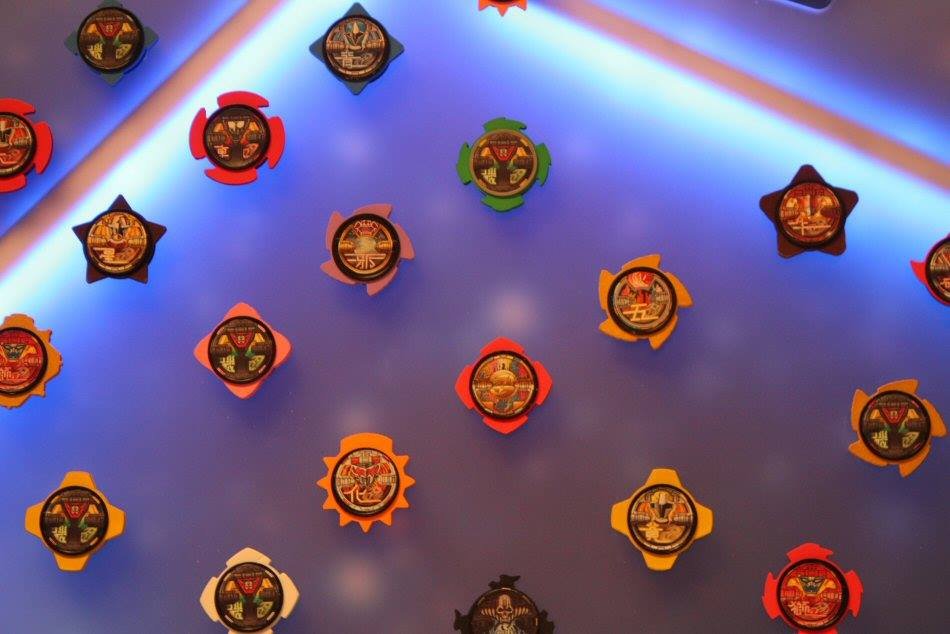 Now from Raz On Twitter, he has higher resolution on the Ninja Power Stars and what we got is both Jiraiya and also Kamen Rider Drive from the Kamen Rider GP movie... YES, I would freak out about this and other things like this BUT the same thing happened many a year ago at SDCC 2013 where we got Ranger Keys of the
Dairangers
. So NO I will not expect that both Kamen Rider Drive and Jiraiya to appear in Ninja Steel If I am wrong on the other Hand I will.... IDK may a post saying and I am wrong.
For some Legacy Items, we have The Power Sword which is $150.00 and the Legacy Dicast Power Coin Set is $25.00 and out in stores already.
Black Gold Legacy Titans $150.00
there is finally a good way to get the Ranger weapons now and it is through these metallic variants and also Legacy Zeo Figures. With Buildable Zeo Megazord.
Legacy Red Ranger Movie Helmet
Lightsand Sounds Alpha 5
Movie Megazord Mask
Legacy Movie coin set (with Display case) and you would think that this is the end of things Right HA NO! I will be doing some ranting.